Read the latest press release on NGFF-Converter

here.
Learn more about using NGFF-Converter for streamlining and scaling your data workflows.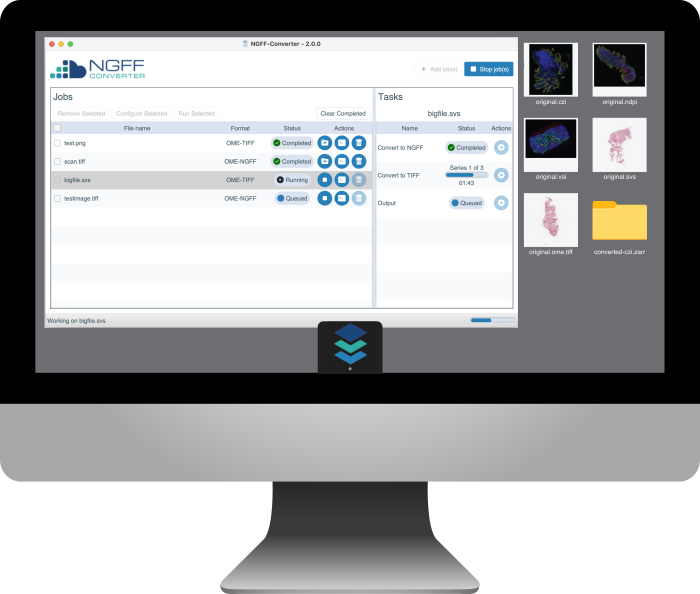 NGFF-Converter packages Glencoe Software's and the Open Microscopy Environment's world-renowned Bio-Formats proprietary conversion library in an easy-to-use, intuitive GUI application.
NGFF-Converter can convert bioimage formats into OME-NGFF or OME-TIFF. OME-NGFF is a new, cloud-friendly data format optimized for multi-dimensional bioimaging datasets such as those used in digital pathology, multiplexed imaging, and high content screening.
These tools now make it feasible to use a cloud-based strategy for academic and industrial R&D programs that rely on bioimaging.
Give NGFF-Converter a try today.
Improve the scalability and flexibility of data management, analysis and visualisation.
Easy to use interface
The intuitive interface was designed with users in mind, providing the essential tools and functionality.
Cloud Optimized
OME-NGFF is the cloud-friendly multi-dimensional bioimaging data format, allowing storage and analysis of bioimaging data in the cloud.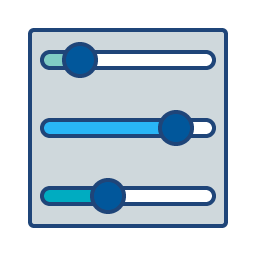 Full Control
Customizable conversion options for the expert user.
Unified data
Support for novel OME-NGFF and classic OME-TIFF, both options for unifying data into a common, open format for streamlined data access and analysis.
Questions about using OME-NGFF in your imaging workflows?
Let us discuss how bioimaing data is ready for the cloud.